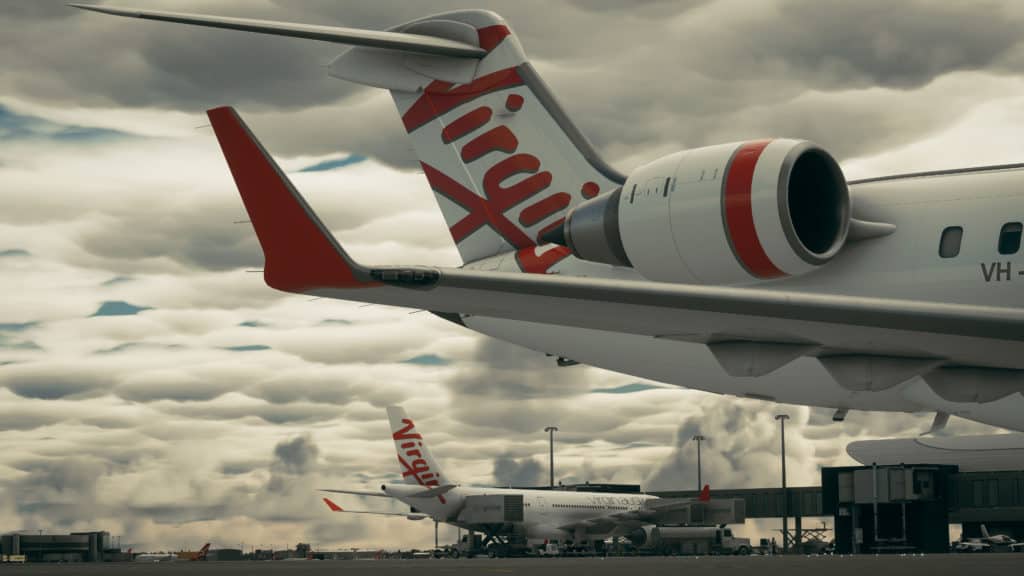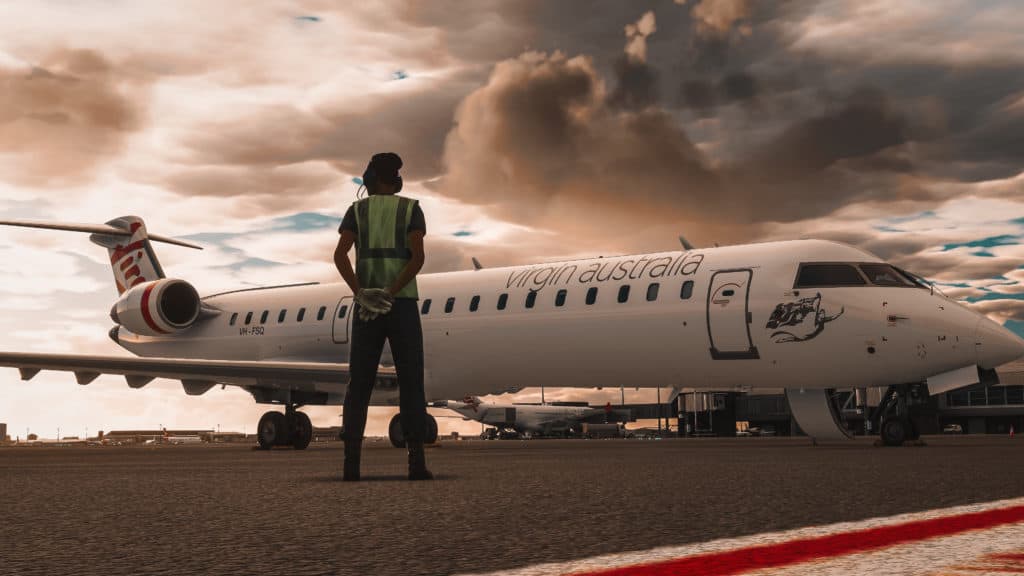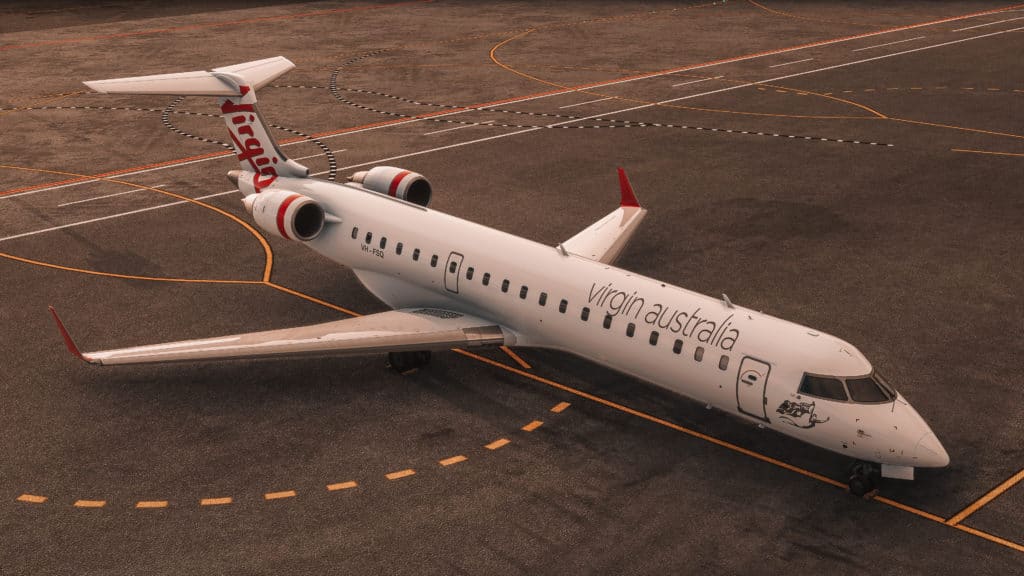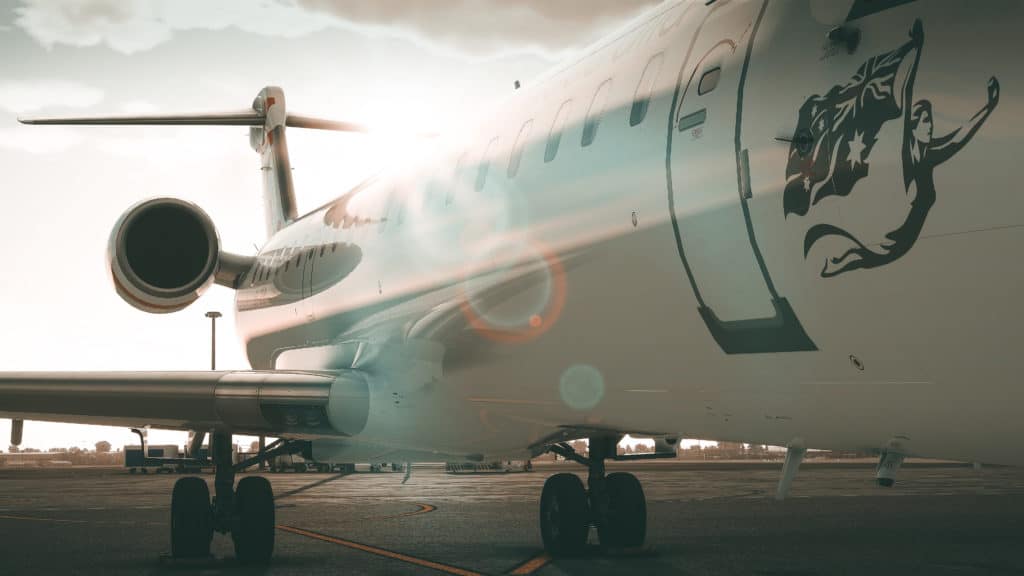 MSFS CRJ Virgin Australia
Virgin Australia was launched as Virgin Blue, as a low-cost airline in August 2000, with two Boeing 737-400 aircraft, one of which was leased from then-sister airline Virgin Express. Initially offering seven return flights a day between Brisbane and Sydney, this has since been expanded to cover all major Australian cities and many holiday destinations. The Virgin Blue name was the result of an open competition; it was a play on the predominantly red livery and the Australian slang tradition of calling a red-headed male 'Blue' or 'Bluey'.
Virgin Blue's 50th Boeing 737 Virgin-ia Blue was the only aircraft in the fleet to be actually painted blue. This aircraft is now in Virgin Australia livery.
The timing of Virgin Blue's entry into the Australian market was fortunate as it was able to fill the vacuum created by the failure of Ansett Australia in September 2001. Ansett's failure allowed Virgin to grow rapidly to become Australia's second domestic carrier, rather than staying just a cut-price alternative to the established players. It also gave Virgin access to terminal space without which growth would have been significantly limited. Delays in negotiating access to the former Ansett terminal at Sydney Airport however, forced Virgin to use its original terminal there—a collection of prefabricated buildings without aerobridges—longer than was needed. As the airline grew, it acquired new equipment, enabling it to phase-out its older 737-400s in favour of 737-700 and −800 series aircraft with modern glass cockpits, winglets and greater fuel efficiency.
Virgin Group's holding in Virgin Australia has since been reduced, initially via a sale of a half interest to Australian logistics conglomerate Patrick Corporation, and later by a public float. In early 2005 Patrick launched a hostile takeover for Virgin Blue. Patrick had been unhappy for some time with the company's direction. By the closure of the offer, Patrick held 62% of the company, giving it control. Virgin Group retains a 25% share.
Description: Wikipedia
Livery Artist: Jay Kaye, Impulse Simulations Design Team.
THIS LIVERY REQUIRES THE CRJ-700 FROM AEROSOFT: AVAILABLE FOR PURCHASE HERE