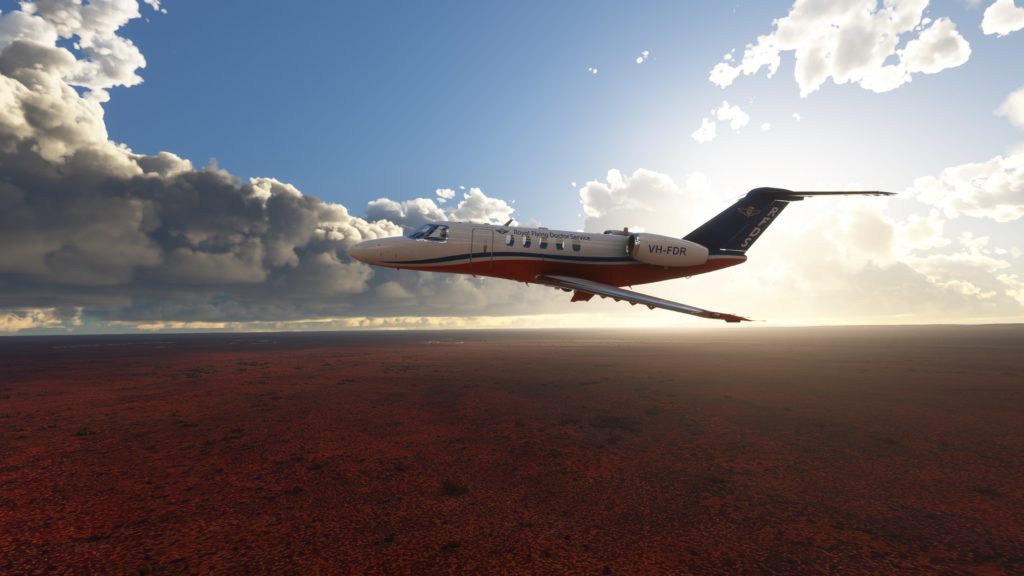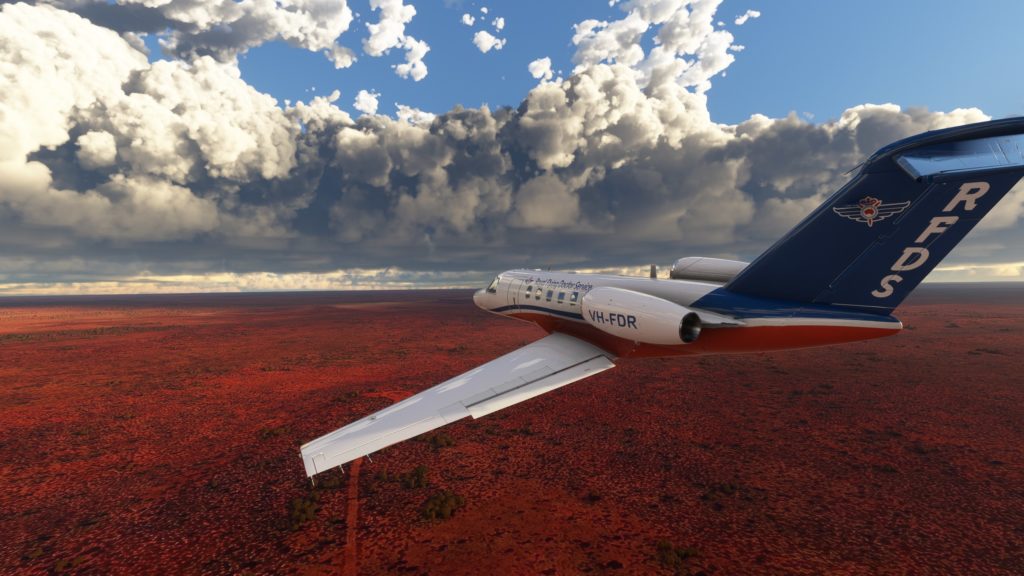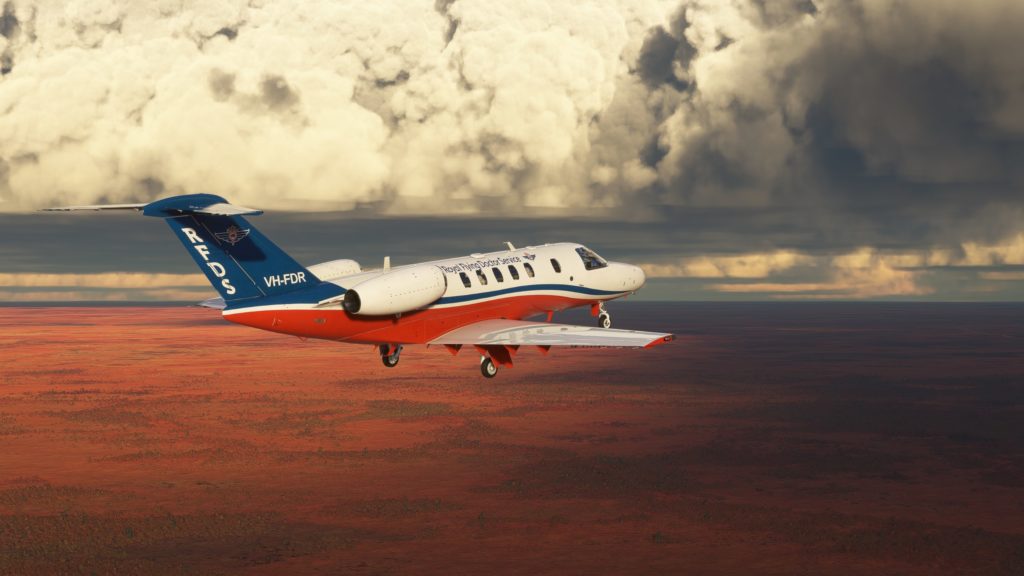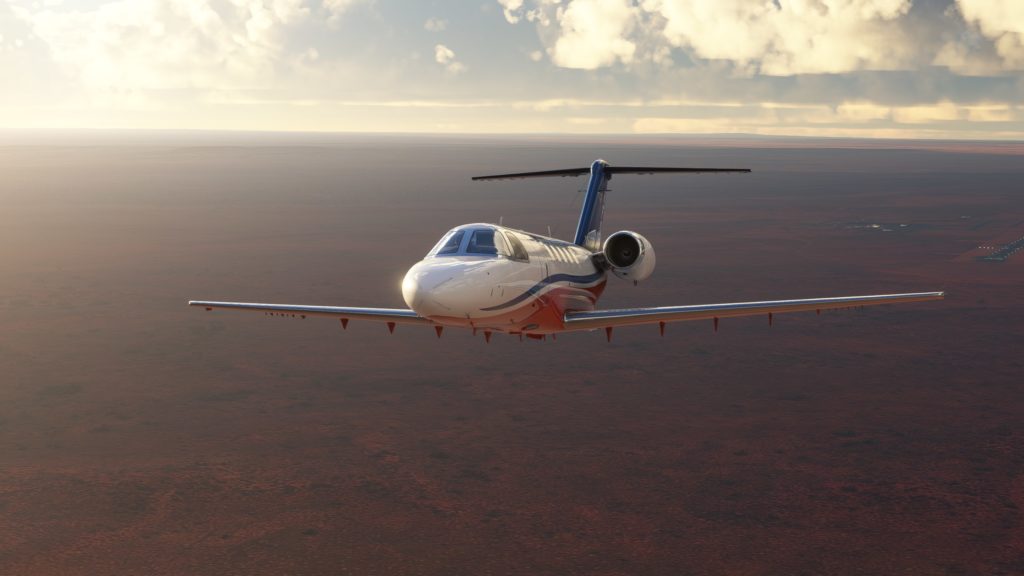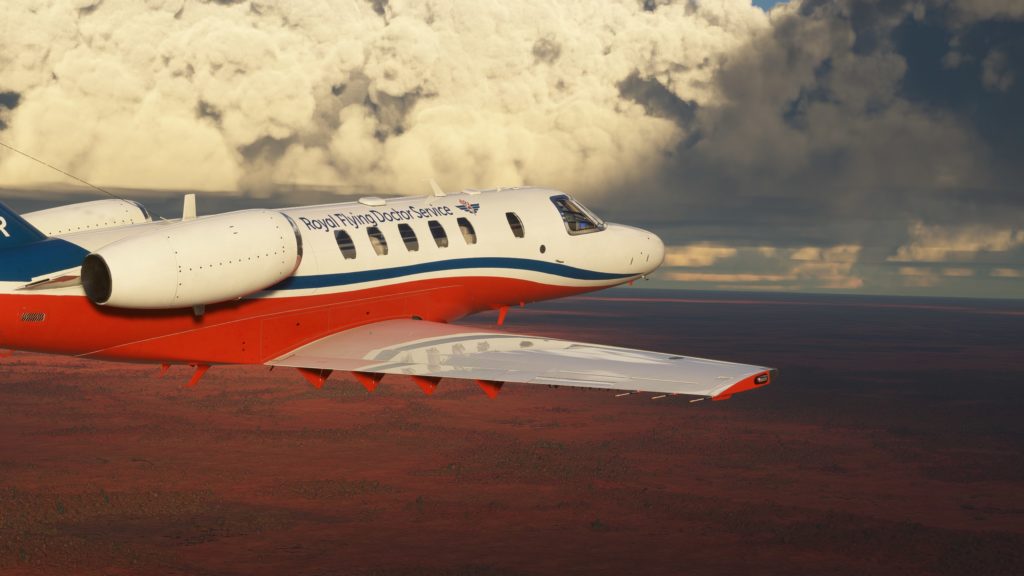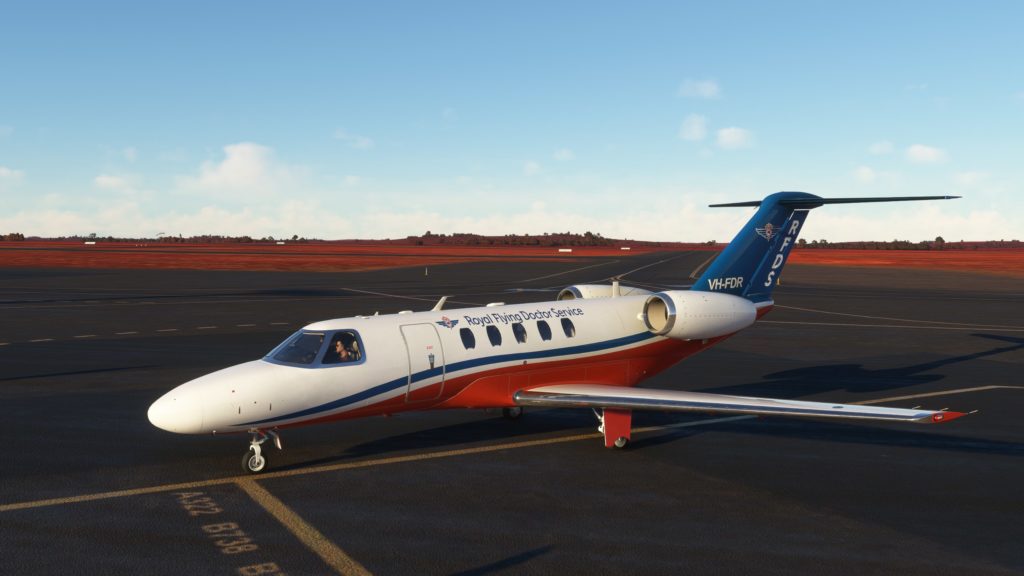 MSFS CJ4 Royal Flying Doctor Service
This pack has been now optimised and the dirty version remove due to a large number of complaints.
In this pack it now includes two versions, one which has the Rego on the Engines, which will require the Working Title CJ4 Mod.
The other has the rego on the tail.
Registration is not able to be changed as it has been painted onto the locations.
Registration: VH-FDR